TX SCCA Divisional Track Day & Time Trial ECR #2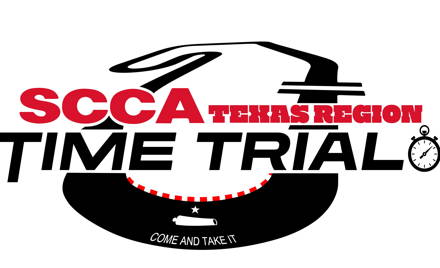 SCCA - Texas Region - Time Trial
Saturday, Apr 15 — Sunday, Apr 16, 2023
Eagles Canyon Raceway
,
Decatur

,

TX
Registration closed April 12, 2023 11:59 PM at 2023-04-12T21:59:00-0700 Registration ends April 12, 2023 11:59 PM at 2023-04-12T21:59:00-0700 Registration opens March 17, 2023 12:00 AM at 2023-03-16T22:00:00-0700 Registration runs from March 17, 2023 12:00 AM to April 12, 2023 11:59 PM
What: Texas Region SCCA Divisional Track Day and Time Trial
Where: Eagle Canyon Raceway 2.7 CCW & CW
When: April 15th and 16th
Eagle Canyon Raceway does not allow electric cars on track.
We are so excited to have our first Divisional Time Trial and Track Day. This is a 2 day event the will run opposite directions each day. You can also register for either Saturday or Sunday. You can get additional tickets for the Saturday evening party for family and friends who is not registered for the event but would like to eat at the party.
This event has three registration options – Track Day - Novice, Track Day - Experience, and Time Trial. Please choose the correct element during the registration process:
Track Day - Novice (NG) element is open to novices with little or no track experience. This will help you improve your track skills and knowledge. This is simular to HPDE or PDX in other programs. NG drivers will participate in classroom sessions covering track driving concepts, flagging, etiquette, and more. Also there is track time to practice what you have learned with lead-follow or in car instruction. When you are ready, you will be signed off to solo. This will also earn you a SCCA Time Trial Novice license. You are required to sign up for this if you have not been signed off to solo on track with SCCA or another group.

Track Day - Experience (EG) is for those who have been signed off to solo by our novice group or other driving groups and would like to have some fun with their car on track or time to practice before starting competition.

The Time Trials (TT) element is a timed event (SCCA level 2 Track Event), with the option to participate in the 2023 Time Trials Championship Series.

Driver qualification for Time Trials will be as follows:

Hold a current SCCA Competition license, or a history of tracking events with SCCA or SCCA recognized organizations such as PCA, NASA, CHIN, BMW, PBOC, etc; or

Hold a current SCCA Time Trial License; or

Signed off by SCCA Time Trial to "solo" from Novice events; or

Has been approved to drive solo by any of the following HPDE schools: Apex, Drivers Edge, Chinn, Eagles Canyon, Edge Addicts.

Receive an entry waiver from the Event Chief Driving Instructor.
If you do not meet the requirements of 1-4 above, you can request an entry waiver by contacting the Chief Driving Instructor, Miles Furlong. All drivers approved for participation who do not meet 1-4 above and who don't have and entry waiver will need to choose the Novice Group (NG) option when registering. NG drivers will have lead/follow and/or an instructor assigned to them for the day.
Single Day Pricing: Track Day - Novice $280; Track Day - Experience $250: Time Trial $250.
Both Days Pricing: Track Day - Novice $560; Track Day - Experience $500; Time Trial $500.
There is a $25 transponder rental if you need one.
*Your AMB transponder must be compatible with our timing system. If you're not sure, please email Taylor Burnidge for clarification.