Targa Road Rally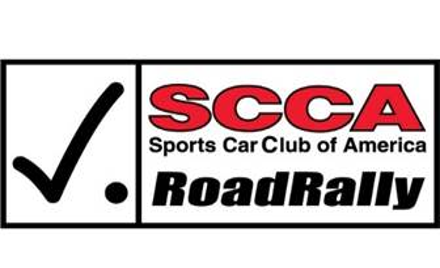 SCCA - Texas Region - RoadRally
Saturday, November 9, 2019
Wise & Denton Counties (TX) roads
,
Decatur

,

Texas
Registration closed November 8, 2019 6:30 PM on November 8, 2019 6:30 PM CST Registration ends November 8, 2019 6:30 PM on November 8, 2019 6:30 PM CST Registration opens October 1, 2019 11:00 PM on October 1, 2019 11:00 PM CDT Registration runs from October 1, 2019 11:00 PM to November 8, 2019 6:30 PM
NOTE: New Date - November 9, 2019                                                                                                                                                                                      
                                                                                                                                                             

Welcome to a new event in our RoadRally series - The Targa Road Rally!  We will take a tour of Wise and Denton Counties, passing through Slidell, Bolivar, Krum and other out-of-the way places.  All roads are paved.  You will be looking for signs and landmarks, some with surprising answers as you drive.  It will take a sharp eye to see them all. There will be some course-following challenges in Krum and Denton, so be ready to navigate precisely and avoid the traps.  Our Rally Master is John Poulos. Course following elements courtesy of Liz Witt.
What is a Targa? A Targa is like an automotive triathlon where teams of two drivers will compete in three events (Time Trials, Road Rally, and Autocross) in the same car over 2 days.  Class winners will be based on cumulative points for the vehicle, and there will be classes for all experience levels. Additional details on the Targa can be found at https://www.texasscca.org/rally/.
You can enter this rally either as a standalone event (rally only) or as part of the Targa. If you choose to just sign up for the rally, then you will follow our standard registration terms and procedures (see below). If you decide to enter the Targa, there is a separate registration process and site (https://www.motorsportreg.com/events/targa-time-trial-rally-solo-events-eagles-canyon-raceway-scca-texas-353188), and you will automatically be registered for the rally. There is no need to register in both places. You will be scored and ranked under both Rally and Targa rules and classifications.
Rally Day is Saturday, November 9th.  Registration is open from 11:30 am to 1:30 pm at Eagles Canyon Raceway (ECR), 7629 FM51, Decatur, TX 76234, northeast of Decatur and near the town of Slidell. You will have time to view cars competing in the Time Trials event on the ECR track. To accommodate the Targa entrants' schedule, a Drivers meeting/Safety Briefing will be held at 1:20 pm in the Clubhouse. For those unable to attend, a second Drivers meeting/Safety Briefing will take place at 2:35 pm and if necessary, another at 3:20 pm (attendance is mandatory, but you need only attend one briefing). First car starts from ECR at 3:00 pm. The finish will be at Rudy's BBQ, 520 South Interstate 35 E, Denton, TX 76205, on the I-35 frontage road, west side. 
This is an SCCA GTA (Games, Tours, Adventures) rally.  The course is about 57 miles on public roads at legal speeds.  Any street-legal, four-wheel vehicle may enter.  Teams of three or more cars of the same make may form to compete for highest average score. Each car must run its rally independently, with no collaboration with other cars during the rally. At least two people (a driver and a navigator) are required in each car; contact rally@texasscca.org if you have a minor child (<18) in the car, as a form will need to be signed.
The Rally Fee is $25.00 for SCCA Members and $30.00 for non-members.  There is a $5.00 late fee if you are not pre-registered at MotorSportreg.com. The Rally Committee reserves the right to limit entries. There is a different fee structure for Targa entrants.
We encourage entrants to pre-register at least a couple of days in advance, to allow time to review the rules. To pre-register, page down and click on "Continue."
There are four classes:  First Timer, Novice (<3 rally trophies), General, and Master (optional class: no trophies given).  When you pre-register at MotorsportReg.com, we will add you to the rally mailing list so that we can send you the rally rules a few days before the event.
Texas Region SCCA (www.texasscca.org) is affiliated with the Sports Car Club of America (www.scca.org). With nearly 65,000 members, and with Regions all over the US, the club offers car related activities in a broad range of automotive events.
This is the fifth event in the 2019 Texas Region SCCA Championship RoadRally Series and qualifies for points for this series. This rally is sanctioned as a Regional Rally by SCCA. As such, it does not qualify for National SCCA RoadRally Championship points. Sanction Number 19-RRRG-8096.
For more information on the RoadRally Series, visit www.texasscca.org/rally