Texas Region Time Trial and Enduro ECR 2.7 CW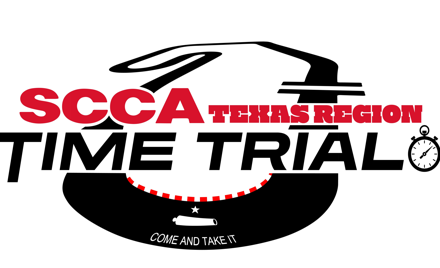 SCCA - Texas Region - Time Trial
Saturday, October 31, 2020
Eagles Canyon Raceway
,
Decatur

,

TX
Registration closed October 28, 2020 11:59 PM on October 28, 2020 11:59 PM CDT Registration ends October 28, 2020 11:59 PM on October 28, 2020 11:59 PM CDT Registration opens September 28, 2020 12:00 AM on September 28, 2020 12:00 AM CDT Registration runs from September 28, 2020 12:00 AM to October 28, 2020 11:59 PM
What: Texas Region SCCA Time Trials(TT) and Enduro
Where: Eagles Canyon Raceway, 2.7 CW
When: Saturday, October 31, 2020
Details:
Due to COVID-19 please if you are sick or feel sick do not come. If this is the case, you will receive a refund. Masks must be worn in public places and social distancing must be practice. 
If there is any track maintenance that needs to do done based upon your driving (hitting a braking sign or crash barrier) or car failure (like oiling the track), you are responsible for the cost of repairing or clean up. 
This event has one options for participation of Time Trials (TT). There will be no Track Novice (TE) at this event. It is being run under the 2019 SCCA General Time Trial Level 2 Rules.  SCCA  Time Trials (TT) events provide a constructive learning environment that stresses proper driving techniques, while at the same time offering lap times.
Additionally, for this event only all Time Trials participants are eligible to run in the afternoon Enduro session.  Please see the additional information 'Afternoon Enduro Sessions' below.
This event has one registration options of Time Trial. 
The Time Trials (TT) element is a timed event (SCCA level 2 Track Event), with the option to participate in the 2020 Time Trials Championship Series.

*Your AMB transponder must be compatible with our timing system.  If you're not sure, please email Brad Flack

(

bradflack@earthlink.net

) for clarification.

Driver qualification for Time Trials will be as follows:

Hold a current SCCA Competition license, or a history of tracking events with SCCA or SCCA recognized organizations such as PCA, NASA, CHIN, BMW, PBOC, etc; or

Hold a current SCCA PDX License; or

Hold an SCCA PDX log book that indicates the ability to 'solo' and has successfully completed at least 3 SCCA PDX events; or

Has been approved to drive solo by any of the following HPDE schools: Apex, Drivers Edge, Chinn, Eagles Canyon, Texas World, Edge Addicts. 

Receive an entry waiver from the Event Chief Driving Instructor.

If you do not meet the requirements of 1-4 above, you can request an entry waiver by contacting the Chief Driving Instructor, Brad Flack (bradflack@earthlink.net).  
Afternoon Enduro Sessions
In the afternoon Texas Region is holding a Time Trial Enduro with 45 minute run sessions, supplanting our normal 20 minute sessions. This is a format introducing a new Time Trial event format requiring time management, skill and endurance.
The traditional Time Trial event of three 20-minute sessions for time and 2020 season points will be held in the morning. The afternoon sessions will be an Enduro single event championship. The morning Time Trial event will be used to set the field for our Enduro event. After all of the TT event sessions have been finalized, the group will take a lunch break, new run groups will be re-assigned by times from the Time Trials sessions in the morning. New classes will be assigned for the Enduro event only.
Who Is Eligible
Any solo Time Trial qualified driver with Season points in the 2020 Texas Region Time Trial series, or a graduate of a Texas Region Time Trial Track Experiences school.  The morning Time Trials session for this event can count towards your Enduro eligibility!

All cars must be eligible for Time Trials based on the 2020 TT Supps., and have run in the morning Time Trials to qualify for the Enduro

All vehicles competing in the Enduro, must compete in the same configuration as they ran in the time trials in the morning points paying qualifying session. Competitors may self-police with protests to be held in impound post-run session.

Only one driver per vehicle is allowed. There will be no Teams or driver changes allowed. The driver qualifying the car in the Time Trial MUST be the driver to run the Enduro
The full Enduro ruleset can be found here: 2020 Time Trial Enduro Rules